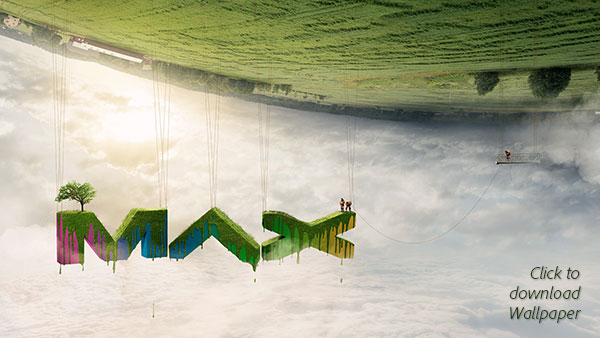 [UPDATE (Oct. 2022) – Watch over 200 new courses & tutorials from MAX 2022 – free!]
Just back from Adobe MAX 2013 and as in previous experiences, it's always the three most intense days of the year… It's wall-to-wall with larger-than-life presentations, keynotes with creative luminaries, diverse educational sessions, connecting with other leaders in the Adobe space, hands-on with the latest design tools, meeting the product teams, feeling the energy of the show floor, the buzz over "Sneak Peek" demos of cool new technology, and of course the fantastical MAX Bash party with 5,000 of your closest friends.
But perhaps the best part for those who weren't there is the majority of the sessions were captured on video and are now offered online for free… In other words, pick your favorite Adobe product(s) and you can learn the latest tips, tricks, and techniques from the top instructors in the field from the comfort of your desktop. There are five major tracks below (Design and Creativity, Web Experiences, Video, Gaming, and Digital Publishing) with scores of different topics; most sessions are about an hour long and the collection runs to nearly 130 hours of video in total.
Experience the Creativity Conference – online. Adobe MAX gathers designers, developers, industry pros and visionaries to explore the latest technologies, techniques and strategies for delivering cutting edge creative work… Now available on-demand.
Of course, the biggest news out of the show was the launch of a major new upgrade to the Adobe's industry-leading creative toolset with hundreds of new features, rebranded from CS and now called "CC"… We cover that in more detail here.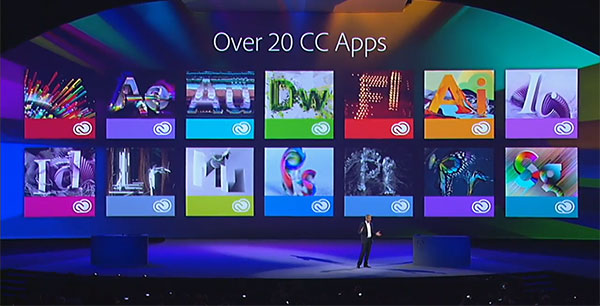 Adobe also revealed some whizzy new creative hardware initiatives, namely Project Mighty (an intelligent tablet stylus) and Napoleon (a tablet ruler). And the second day's keynote presentation (available below) was packed with brilliant and famous artists stepping you through their creative processes and works, in truly fascinating and inspirational fashion.
But without further ado, here are all the best training and tutorial sessions direct from MAX, now free to watch… 130 hours – that's 16 eight-hour days worth of content! Dig in…
The entire directory to all 165 recorded sessions is given below. What's more, you can already preregister at no cost to get a $500 discount savings on the next MAX conference, plus see how you can fly there for free!
MAX 2013 – Keynotes
A Creative Evolution – Welcome and Introduction
A Creative Evolution – Creative Tools
A Creative Evolution – The Creative Process
A Creative Evolution – The Future of Creativity
Community Inspires Creativity – David Wadhwani (intro)
Community Inspires Creativity – Paula Scher
Community Inspires Creativity – Phil Hansen
Community Inspires Creativity – Erik Johansson
Community Inspires Creativity – Rob Legato
Community Inspires Creativity – Scott Belsky
Highlights of Adobe MAX & More
MAX 2013 Creative Cloud and More…
Back Stage Access at Adobe MAX 2013 Keynote & More…

MAX 2013 – Design and Creativity
Adobe Design Evangelists Shootout
Adobe Illustrator and the Technology of Apparel Design
Adobe Illustrator: Designing for Any Screen with Vector Graphics
Adobe Muse: Creating HTML websites without Coding
Adobe Muse: How Did You Do That?
Anyone Can Draw — Really!
Beautiful Typography with InDesign
Beyond Print: Digital Content from InDesign (PDF, EPUB, DPS, HTML)
Building Interactive Presentations, Brought to You by "Sesame Street"
Creating an Engaging Web Design with Adobe Muse
Creating and Working Quickly with 3D in Photoshop
Creativity, Technology, and karlssonwilker
Deke's Techniques for Photoshop
Designing for International Fashion and Sports Brands with Vasava
Designing for iPads with InDesign and Digital Publishing Suite
Designing for Mobile Devices with Adobe Muse
Developing Web Experiences Inside Sony
Expressive Painting in Photoshop
Fonts? We Don't Need No Stinking Fonts!
Handmade Digital
Hidden Gems in Adobe Photoshop
InDesign Accelerated
InDesign Tips and Tricks
Making Movement: Creating & Editing Stunning Videos Easily in Photoshop
One-Click Instant Photoshop Techniques
PDF Form Authoring with InDesign
Photoshop Power Shortcuts
Social Media and Its Impact on Design and Creativity
Tablet Publishing: The Interactive Future at the School of Visual Arts
Tall Tales from a Large Man
The Art of Storytelling with Design Army
The Power of Pattern: How to Create & Communicate Through Patterns
Theories and Harmonies of Color
Tips and Techniques for Creating Mind-blowing Photo Effects
Visual Storytelling with Photography and Video by Corey Rich
What's New in Adobe Illustrator CC
What's New in Adobe Photoshop CC
What's New in InDesign CC
MAX 2013 – Digital Publishing
Be Seen on Every Screen: Publishing to Multiple Devices
Building Tablet Applications Using InDesign and Digital Publishing Suite
Empowered by Single Edition: Publishing on iPad
Engaging Your Customers and Employees with Mobile Apps
Extending and Integrating Digital Publishing Suite
From Print to Digital Media: Building a Digital Publishing Business
The Meaning Behind the Metrics: Analytics in Digital Publishing Suite
MAX 2013 – Gaming
2D Skeletal Animation Design with Creative Cloud
Adobe Scout: Profiling Taken to the Next Level
Best of the Best: International Flash Games Showcase
Case Study: Creating Game Engines in WebGL and Stage3D
Extending Mobile Games with AIR Native Extensions (ANEs)
From C++ to Flash: The Power of the Adobe Flash C++ Compiler
Game Frameworks Panel
iD Gum ArtCade: 1 Codebase, 18 Games, 3 Platforms, Thousands of Devices
Mastering Multiplayer Stage3D and AIR Game Development for Mobile Devices
MAX 2013 – Video
Adobe Throwdown: The Movie. Real-time Storyscaping with SapientNitro
Advanced Audio Techniques for Voice-over Recording
Advanced Editing Techniques: Adobe Premiere Pro for Speed and Precision
An Introduction to 3D in Adobe After Effects
Applying the Power of the Cloud: Content Anytime, Anywhere, to Any Device
Audio Is Half the Picture: Getting the Best Mix with Adobe Audition
Best Practices: Encoding for the Web and Tablets
Building a Next-Generation Online Video Experience with Adobe Primetime
Creative Cloud for Video: Using Adobe Premiere Pro and Other Tools
DSLR Editing for Photographers and Designers
Dust to Lightning: The Unique Storytelling of Bandito Brothers
How to Edit Just What You Want: Ingest and Rough Cut with Adobe Prelude
Look Your Best: Introduction to Color Correction and Grading
Powering Your Creativity
Starting on the Right Foot: An Introduction to Adobe Premiere Pro
Tell Your Story: Adobe Story for Scriptwriting and Project Management
Using Photoshop with Adobe Premiere Pro: Putting It All Together
MAX 2013 – Web Experiences
A Year Before the MAX Keynote — Envisioning the Context Project
Adobe Exchange: Discover, Create, and Share
Adobe Photoshop: Designing for Screens
Advanced Layout with CSS
Advanced PhoneGap Build
Advanced Workflows for Mobile Web Design and Development
Architecting a PhoneGap Application
Behance: Connecting the Creative World
Brackets: An Open Source Code Editor for the Web
Bridging the Gap Between Designers and Developers with Edge Reflow
Bringing Your HTML Content to Life with Adobe Edge Animate
Building a Successful Workflow for Responsive Design
Building Mobile Apps with Web Standards
Building the Best Team for Responsive Design
Case Study: Designing and Developing PhoneGap from the Ground Up
Choosing a JavaScript Framework
Collaborating with Creative Cloud in a Team Environment
Converting Ads Built with Flash Professional to HTML
Create like Crazy with Edge Animate
CreateJS: Building Rich Interactive Experiences in HTML5
Creating High-Performance Mobile Apps with HTML5
Creative Software Development Techniques Using Adobe Edge
Cutting Edge: Animazing!
Developing an Effective Sales Strategy for Your Web Agency
Developing Modern Web Interfaces with Dreamweaver
Digital Government: The Adobe Advantage in the U.S. Public Sector
Digital Marketing Best Practices with Business Catalyst
Edge Tools & Services: From Design to Mobile App
Educating Agency Customers on the Importance of Responsive Web Design
Effective Technical Strategy and Planning for Mobile Apps
Expanding PhoneGap with Plug-ins
Exploring Digital Reading Experiences
Extending Brackets with JavaScript
Fast Performance with CSS on Mobile
From the Sublime to the Ridiculous: Novel Game Control Techniques
Getting Shellacked with TopCoat
Go Beyond the Canvas Box to Create Your Own Cinematic Effects
Goal-Oriented CSS
Hack Your Editor: Contributing to Brackets
How to Avoid App Store Rejections with Your Mobile Apps
HTML5 for ActionScript 3.0 developers
Icons, Sprites, and CSS with Fireworks
Introduction to using Adobe Edge Code
JavaScript Puzzlers: Puzzles to Make You Think (and Write Fewer Bugs)
Look Ma! Game Development with No Canvas and No Flash!
Measuring and Optimizing your E-Commerce Checkout Experience
Optimizing Browser Rendering
Optimizing PhoneGap Applications
Philosophy Behind Responsive Web Design
PhoneGap and Untappd: The Perfect Pint
Practical JavaScript
Programming in CSS
Responsive Design in Dreamweaver
Responsive Design with Edge Reflow
Secrets to Creating a Successful Mobile Roadmap, Apps, and Mobile Websites
Space Age Miracle Tools: Experiments with Brackets
SVG Reboot
Tamagotchi Galore: Wrangling 7,000-Plus Devices
Ten Commandments of Modern Web Design
The Content-Shaped Elephant in the Room
The Cutting Edge of Edge Animate
The Importance of Storytelling in Web Design
The Innovation Pipeline: How Adobe Defines the Next Big Thing in Web Design
The Ins and Outs of Creative Cloud
The Magic Bullet of Web Gaming
The Quest for the Graphical Web
The Wonders of HTML5 Canvas
Tips for Creating Real PhoneGap Apps That Look As Good As They Perform
Top 10 Performance Techniques for PhoneGap Applications
Unfolding Your Brain: Catapult Your Creative Productivity
Universal Typography
Using Creative Cloud to Create Responsive, Interactive Web Pages
Using Edge Animate to Create a Reusable Component Set
Using Illustrator for Web Design and Graphics
Using jQuery Mobile for Your Next Web Application
Wanted: Mobile Dev with 40 Years of Experience
Web Design for the Enterprise
Web Graphics and the Creative Professional
What's New and Upcoming in Flash Professional CC
What's New in Dreamweaver CC
Zero to Hero: The Business Catalyst Partner Journey
See Also

Keep up with the latest on Adobe software — follow us on Facebook or Twitter, or subscribe to our RSS feed… You can also enter your email and have new articles sent directly to your Inbox. We are reader-supported; when you buy through links on our site, we may earn an affiliate commission.