[UPDATE – Adobe has stepped up their hiring lately, with hundreds of openings in the USA and internationally – see their current job listings…]
It looks like Adobe is hiring:
Work for Adobe building Great Experiences out of California!

MARCH 5, 2010

As we build out our capability to deliver innovative, customer-centric experiences with our platform technologies upon our enterprise technologies, we're creating a Solution Center in our San Jose office. The solution center is a fantastic innovation-space, where a team of designers, developers and quality engineers will work together to create incredible experiences alongside Adobe partners, on behalf of some of our most strategic customers.

If you're a developer, designer or quality engineer who thinks you could be a pivotal part of this initiative, then please check out Peter Martin's blog post and drop him a note.
Have you heard of other tech companies hiring right now? Feel free to let other readers know with a comment below.
Or search 50,000 current job openings requiring Adobe skills.
[UPDATE – See all of Adobe's current deals & discounts!]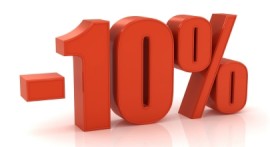 Adobe has a new voucher code: Use adobe10 to save 10% on all products in the Commercial Store in Europe, from now until March 17th 10th… (Update – Adobe has just notified us this offer was so overly successful that they had to expire it early – our apologies!) The code should be entered at time of checkout to receive the discount in the United Kingdom, Germany, France, and elsewhere in the EU.
Another new offer, valid worldwide, is save $20 (£13/€17) instantly when you purchase Photoshop Elements with Acrobat. This discount is in addition to the existing $20 Mail-in Rebate for Photoshop Elements products. See our quick take on Elements 8 here.

Lastly, Adobe has extended the deal for purchasing multiple copies of Adobe Acrobat – buy four, get one free – until April 23, 2010. So that translates into savings of up to US$449 when you sign up for the easy new online Volume Licensing Program with Adobe Acrobat software. Note that Adobe has just rechristened their volume licensing store to be called the Adobe Business Store, and this offer also works in both North America and Europe.
Following up to our popular post Tuesday on CS5 release timing, an alert reader discovered a new site launched yesterday morning called the Adobe Creative Suite Buzz Hub… It's a 'Twitteresque' destination where you can follow and see official tweets for the products or evangelists you're interested in. Facebook connections are there too, as well as an initial set of videos.
Thus far there are presentations on getting started with the design tool Flash Catalyst, which is new for CS5, plus Introducing BrowserLab, which allows you to easily preview and test your web pages on multiple browsers and operating systems on demand, and new script development app Adobe Story, both of which are in limited free preview. There's also a humorous performance from Photoshop guru Russell Brown.
Adobe expects the buzz site will be a focal point for Creative Suite updates and videos going forward…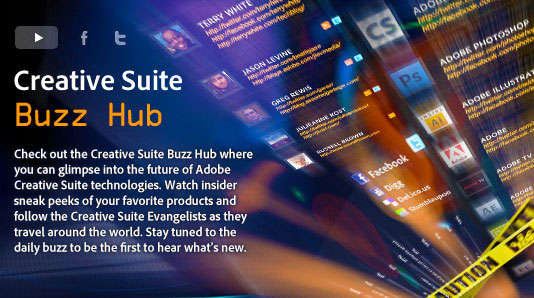 [UPDATE (April 29th) – Creative Suite 5 is now shipping!]
[UPDATE (April 16th) – We've put together new estimates on likely CS5 shipping timeframes, plus information on Adobe's "free upgrade" grace period for CS4.]
When will Adobe Creative Suite 5 be released? That seems to be a big question of the season… Now that it's March, let's take another look. If you search the Adobe site for CS5, you'll find some good tidbits, particularly about Flash Pro CS5 and Photoshop CS5, but little that's concrete on timing.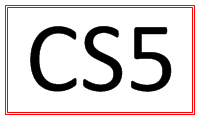 But if you look to coverage of a financial conference the CEO spoke at last week, the Wall Street Journal writes: "CS5 is slated for release in April, though Narayen wouldn't comment on a release time frame at the conference. Narayen said Adobe will ship its new version of Flash around the same time as CS5, in the first half of this year. 'Data points and reviews point to a really solid release' of CS5, he said."
So it sounds like at this point there is still no official date from the company, but the financial community (whose jobs depend on researching this type of info) is expecting it to be available in the mid-spring. And if it were to come three years after the CS3 release, and eighteen months after CS4, then it would be in the second half of April – so with any luck, not too much longer to wait…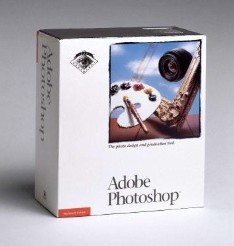 Hard to believe, but on Friday Adobe Photoshop officially celebrated its 20th anniversary (or birthday, depending on how you look at it)… The New York Times writes:
"It's remarkable when a product stays on top of its game for 20 years, and Adobe Photoshop had done just that. The first version of Photoshop shipped on Feb. 19, 1990, at a price of $895. Today it's the go-to tool for professional photographers and graphic designers, and it is used by 10 million people around the world, according to Adobe."
Indeed, the software has traveled a long way. When it first came out, Adobe predicted it would sell just 500 copies per month. Yet now, over 90 percent of creative professionals worldwide have Photoshop on their desktops. The original authors say they knew they had a groundbreaking technology on their hands, but never anticipated how much it would impact the images we see all around us.
The current CS4 version of Photoshop is actually release 11.0 – so there have been ten major versions of the tool over the past two decades. And the flagship product is less expensive now than when it originally came out, even more so (less than half the price) when adjusting to 1990 dollars. Photoshop together with Acrobat and Dreamweaver remain Adobe's top three selling individual desktop products.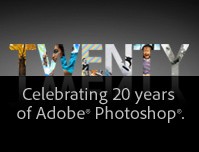 In honor of the celebration, Adobe is offering a couple new specials for the week… The first is free shipping on all Photoshop-family products in the North American commercial store. The second is free shipping on all Adobe products for the Europe and Australia commercial stores, with the promotion code adobeeu. All shipping offers are valid through Sunday, February 28th, and might be stackable with the 10%-off coupon code posted last week.

[UPDATE – See all of Adobe's current deals & discounts!]
Limited-time offer: Receive a savings of 10% on your Adobe Store order of a full or upgrade version of Creative Suite 4 suites, or individual CS4 point products – with coupon code 10offAdobe101.
New creative features. Enhanced workflows. Incredible results. You've seen what Adobe Creative Suite 4 can do. Now see what you can do with the industry-standard software used by top creative professionals worldwide.
With 10% off on Adobe Creative Suite 4 suite and individual CS4 product purchases (either full or upgrade versions), this is the time to make the move. Don't wait too long, though — this special offer ends Friday, February 26, 2010.
Note: In order to redeem the 10% savings, you must enter promotion code 10offAdobe101 (or 10offAdobe102) when checking out your shopping cart at the online store, and have a shipping address in the U.S. or Canada.
Just a quick post because I thought you might be interested in this, on the making of Avatar:
– Watch a full-screen video from the movie's producer on how Adobe software was used throughout.
– Download the free interactive Avatar app.
(The first link comes from the new AdobeTV site where you can check out dozens of free online training videos for all of Adobe's products, covering everything from "getting started" tutorials to advanced "how-to" guides with tips and tricks, etc.)

[UPDATE – See all of Adobe's current deals & discounts!]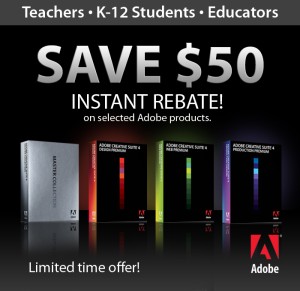 Adobe is offering free Fedex shipping on all Education products at select Adobe Education Stores. Offer valid until February 22, 2010. Plus, students, teachers, and faculty can still save up to 80% off regular prices at the Adobe Education Store.
Offer good for the following Adobe Education Stores:
North America
United Kingdom
France
Germany
Other European Countries (Austria, Belgium, Denmark, Finland, Ireland, Italy, Luxembourg, Netherlands, Norway, Portugal, Spain, Sweden and Switzerland)
Also there's another promotion where if you're a teacher or K-12 student in North America, you can save $50 instantly on the already-reduced price of a "Premium" version of CS4… This one is valid through February 28, 2010.
[UPDATE (5/7/2012) – CS6 is now available in the Business (Volume) Store!]
Adobe has just launched a new Volume Licensing Store in the UK and Europe, to go along with the one it opened online last year for North American customers. These sites can save you money, time, and provide benefits not found elsewhere – and make it easy for organizations of all sizes large or small to gain the advantages of volume ordering.

If you use multiple copies at your location (or may in the future), volume licensing is a good idea to consider – in addition to getting a discount on your software, you also simplify maintenance and upgrades enormously, as there is only one license key to deal with for all your systems… Administration becomes a snap and almost all Adobe products are eligible – and discounts can begin with as little as one copy.
It's simple because it's all online, and there are no membership requirements or signature "contracts" to sign. Plus you can conveniently charge your order instantly to a major credit card or PayPal, and download your software right away. Then once you're registered it's easy to add users via the flexible online management tool.
Further there is an option called Upgrade Plan where you are assured of automatic access to all Adobe upgrades for your covered products during the life of your plan – at your convenience and all at a single cost per licensed product.
If you like, there's a new tool to get an Instant Quote for the products you're interested in. And right now there's also an offer going on where you can get 5 copies for the price of 4 – check it out at the Adobe Specials page.
Learn more with our full coverage page on Adobe's Volume Licensing program.
[UPDATE – See all of Adobe's current deals & discounts!]

It's that time of year again, and as has been the case in recent Decembers past, Adobe is offering free FedEx ground shipping to its commercial and education store customers for the holidays, pretty much worldwide… Just choose the store you want here and take it from there.
The offer runs through Monday, December 21st, and you should be able to see the details on each page of your store. If not, you can find the complete terms for North America in English here, and for the UK and Europe here: in English, French, or German.