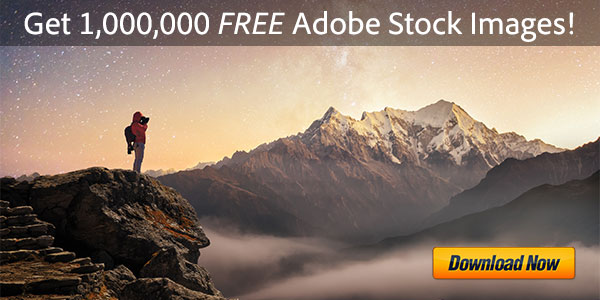 Archive for April, 2010

Yes, CS5 is out! It looks like a phenomenal release, and we have full coverage – including new products, pricing, configurations, system reqs, videos, "what's new" feature lists, and more:
ALL CS5 products are immediately available for purchase and instant download, with free shipping on all Adobe orders over €500/£350 in Europe and the U.K. (no coupon or promo code is required)…
On Adobe's site: If you're considering upgrading from your current software, here's a helpful upgrade guide. Also new is an excellent FAQ covering purchasing policies and key product changes… The online documentation for all CS5 products also just went up.
Lastly and importantly, the CS5 free trial downloads and Student and Teacher Editions
(up to 80% off) are also now available!
[UPDATE (May 13th) – Adobe CS5 is now shipping and downloadable in 16 languages: English, French, German, Japanese, Spanish, Portuguese, Italian, Dutch, Danish, Swedish, Norwegian, Finnish, Czech, Polish, Russian, and Korean.]
Categories:
Tools
Adobe, after effects, CS5, dreamweaver, flash, illustrator, indesign, photoshop, premiere, suites, upgrade, videos
[UPDATE (June 2013) – These links still work! If not, then use instead the direct download links for the original CS5 trials, the CS5.5 trials, the CS6 trials, or the brand new Adobe CC trials…]
Click to immediately download whichever you like, from Photoshop CS5 to Master Collection!
All CS5 trials are fully functional for thirty days and can run side-by-side on your system with older versions, without interference. The Windows or Mac downloads can be installed on multiple computers if desired – and if and when you are ready to buy, you can easily convert your trial to permanent unrestricted use without reinstalling the software in most cases: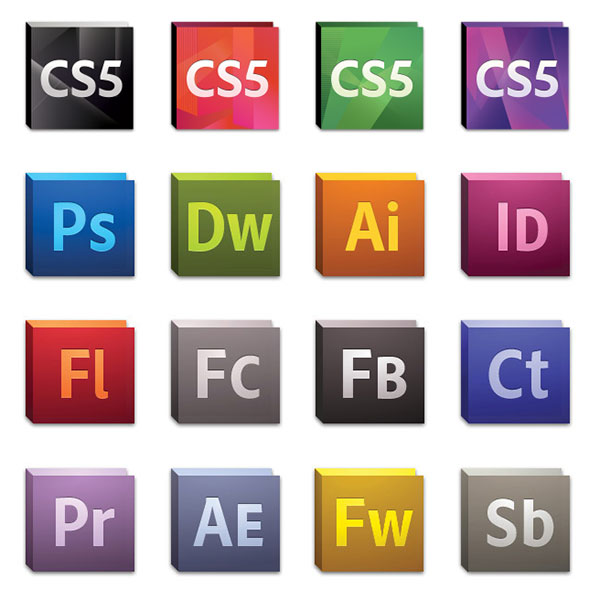 While we're waiting for Creative Suite 5 to ship (any day now so take advantage of the grace period if you can), here's a pithy interview with Adobe CEO Shantanu Narayen talking about the product line on the day of its launch. Entitled "Suite" News from Adobe, Narayen discusses CS5 upgrades, content creation, Flash, mobile devices, Apple, Steve Jobs, Android, Omniture, cloud computing, and new online services:
"Suite" News from Adobe
4:15 PM ET Mon, 12 April 2010

Discussing Adobe's new Creative Suite 5, with Shantanu Narayen, Adobe Systems CEO & President

= Sorry, this video is no longer available. =
Also wanted to mention there's just one day left in our Free Photoshop CS5 Giveaway…
[UPDATE (April 2012) – The same two applications mentioned below remain 64-bit only for CS6.]
[UPDATE (April 2011) – See also the top questions answered for CS5.5!]
Last week there was an online Q&A session called "Ask a CS Pro," where we got news on when CS5 would be released. The session with Adobe Evangelists Terry White, Greg Rewis, and Jason Levine lasted over an hour and there were a lot of other great questions address­ed. Here are some:
Q:
Is Creative Suite 5 64-bit-only? Or will it run on 32-bit systems?
A:
Only two CS5 applications are exclusively 64-bit,
Premiere Pro
and
After Effects
. The rest, including Photoshop, will run in either 32-bit
or
64-bit environments, including Windows XP. But CS5 users running on 64-bit native should realize noticeably greater gains in performance, in some cases as much as ten times the previous speed.
Q:
How can I tell if my system can run the 64-bit applications?
Q:
What if I buy CS5 but don't have a 64-bit computer yet?
[UPDATE (April 30th) – As forecast below, all CS5 products are now shipping today!]
Adobe's Creative Suite 5 could be released as soon as next week. What's more, the free trial downloads and Student and Teacher Editions will be available on the same day. That's the latest word from Terry White, Worldwide Design Evangelist for Adobe Systems, at an online Q&A session yesterday afternoon…
Here's the dialogue:
Question: When will CS5 hit the shelves? When I called Adobe, they said the release date would be April 30th. Terry, can you confirm this?
Terry White: I can't confirm or deny it, but if that's what they told you…
Terry White: The official answer is mid-May. In any event, April 30th – if it's April 30th – would be the time it would leave the doors of Adobe, not arrive.

Question: How about the official date for CS5 trial versions?
Terry White: Previously the release of the trials has lagged. However I'm pleased to announce that whatever the official release date is, the free trial downloads will be available the same day.

Question: And the Student (Education) Editions? Will they lag again as they did in CS4 or be out at the same time? Thank you.
Terry White: Everything should be available at the same time.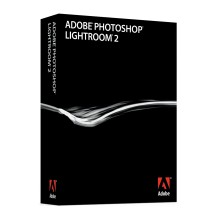 [UPDATE (June 8th) – Lightroom 3 is out! Win a free upgrade.]
We think we know when Lightroom 3 is going to ship, but while we're waiting Adobe yesterday released a new update to Lightroom 2, bringing the popular photo management package now up to version 2.7… Adobe has added support for new and additional cameras, plus some enhancements and corrections for issues in previous releases. There were also changes to improve compatibility with settings in Lightroom 3 beta 2, and lastly the Camera Raw cache limit was increased to 200GB. New camera models added include the Canon EOS 550D, Sony A450, and Panasonic G2 and G10 (see full list of Lightroom-supported cameras).
If you already own Lightroom 2, then the update to 2.7 is free and can be downloaded here for Windows or here for Macintosh (in English, French, and German). If you still have Lightroom 1 those same links can get you to version 1.4, though a full upgrade to version 2.7 is only $99. Or you can try it out first for free.
As is customary, Adobe has released new versions of Camera Raw and DNG Converter at the same time, versions 5.7 for both Windows and Mac.
[UPDATE – See all of Adobe's current deals & discounts!]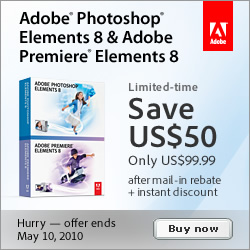 Photoshop and Premiere Elements 8 are the top consumer photo- and video-editing products on the planet*, and this is one of the best deals we've ever seen on the bundle package, which has received great reviews. You get $50 off for the pair, with a combination of instant savings ($20) plus mail-in rebate ($30) – yielding a one-third price cut and a net cost of just $99.99, plus you can download them instantly.
If you want Photoshop Elements by itself, the total savings is $30 instead. The offers are valid until May 10, 2010 for purchases made through the Adobe Store, and the only bad news is these discounts are available in U.S. and Canada only.
See our earlier quick take on Elements 8. Or if you like you can try them out for free first.
(* Source: The NPD Group/Retail Tracking Service based on units sold, 2002 to 2010.)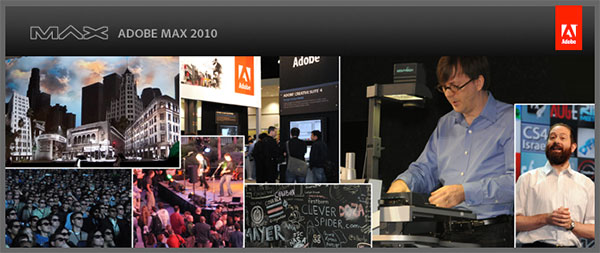 Adobe MAX 2010
October 23–27, 2010
Los Angeles Convention Center and
Nokia Theatre L.A. LIVE
Los Angeles, California
At Adobe MAX 2010, you'll discover the next wave of opportunities fueled by the explosion of rich content and applications across multiple screens (from smart phones to tablets to PCs to TVs), the merging of digital content and commerce, and workflows that bring design and development together. MAX is an experience unlike any other – for five unforgettable days, MAX 2010 will bring together thousands of designers, developers, and decision-makers to set the course for the next generation of digital experiences.
[UPDATE (March 2012) – Adobe's grace period for free upgrades to CS6 is here!]
This seems to be the question of the week. Adobe's policy for major product releases has been that you may qualify for a free upgrade if you buy the old version after the new version has been announced, but before it ships… The advantages are threefold: (1) you get software available for immediate download, (2) you get a more mature release if you prefer and can move up later at your leisure, and (3) you win a lower upgrade cost (e.g., from CS, CS2, CS3), because you're buying fewer steps to go up (to CS4 rather than to CS5).
The question now is, does this apply now for CS5? Creative Suite 5 was officially announced on Monday, April 12, and CS5 is now in preorder. However, you can still buy and download CS4 on Adobe's site. So, we are in that relevant eligibility period right now… But will it work – could you get the best of both worlds and buy or upgrade to CS4 now, and then later get a free upgrade to CS5 when you—and it—are ready?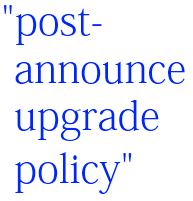 Well the official page on the matter at Adobe is called the "post-announce upgrade policy" (for retail and educational versions) – and it has not changed since CS5 was launched. If there were any change in policy, it would already be reflected there. So Adobe's historic policy remains in effect. Arguably this free policy and its name could be a bit clearer, but it is what it is – and probably Adobe doesn't want to broadcast it too much.
Supporting the case is anecdotal evidence. Folks who have recently contacted Adobe have reported, "Adobe Sales con­firmed free upgrade when CS5 ships" (also here) and "you can install and run CS4 and CS5 on the same computer."
Missed the big event? No problem! You can watch a full replay… It's about an hour in length, but we promise you there's so much tightly packed into that hour that it could easily be five times as long! And even if you caught it the first time, we found it to be worth a review to catch what flew by before – plus the production values (as you might expect from Adobe) are pretty sweet…
(click at the bottom right for full-screen HD)
You can find dozens more great videos on what's new in Creative Suite 5 here:
www.cs5.tv