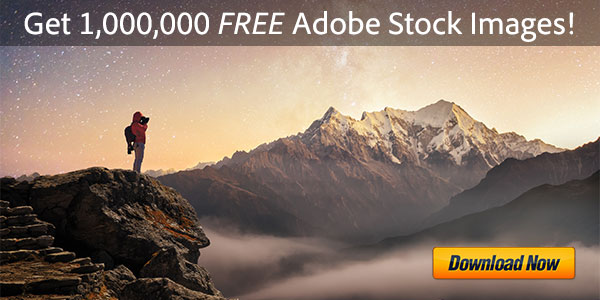 Direct Download Links for Adobe Acrobat X Pro, Reader, and Suite

[UPDATE (May 2020) – These links still work to download the old Acrobat X or Acrobat 9 trials. We also now have the all-new Acrobat DC 2020 Direct Download Links!]
Adobe Acrobat X has just been released! And continuing in our tradition of providing the direct download links for major Adobe products such as Creative Cloud, CS6, Captivate 11, and Elements 2020, below you'll find the direct links for the brand new Acrobat X (10)… We also have added the direct links for the previous versions Acrobat 9 and Acrobat 8 as well, in case you also need them for any reason.
The links given below go to the authentic and secure files residing on Adobe's servers, are guaranteed genuine and will not change. They are especially useful when you are unable to download Adobe's software via other means – often due to difficulties with the Akamai Down­load Manager (the Adobe DLM). Here it's open and you can just use your browser, or another download manager of your choice.
The links are listed below. For Windows, the Acrobat X Pro download is in the form of a single .exe file, and for Mac OS it's a single .dmg file. There is no actual trial version of Acrobat X Standard available for any platform, but Pro includes all Standard features – so you can try out Pro for free and then decide which version you want at the time of purchase. Languages offered here are English, French/Français and German/Deutsch.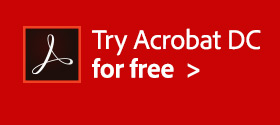 The new Acrobat X Suite (Acrobat X Pro, Photoshop CS5, Captivate 5, Presenter 7, LiveCycle Designer ES2, and Media Encoder CS5) is also currently available for Windows only. The trial consists of two downloaded files: an .exe and a 7-Zip file (.7z). The .exe file will only work (and install) once the .7z file is fully downloaded and resides in the same folder.
Of course, the free Adobe Reader X for PDF is downloadable for both platforms – Windows (many flavors) and Mac OS (Intel). It's a single .exe file for Windows and a .dmg file for Mac.
Install now: Get all new Creative Cloud 2021 direct download links and free trials.
Note:
Very Important Instructions
Except for the Reader, you must have a free Adobe account and be logged in to use the links below, as Adobe sets a session cookie on your browser that lets you to access the software. Otherwise, you will receive an "access denied" or "resume download" message preventing the connection. So for Pro/Standard and Suite, please follow these instructions carefully.
Adobe recommends temporarily turning off any browsing restrictions you might have running, like site or cookie blocking, filtering, firewalls or antivirus software.
Click «HERE» to visit this page first, before clicking any of the links in the table below –

this is critical!

If asked, sign in with your Adobe ID or take a minute to create one for yourself (free).
OK! Now you're logged in at Adobe with the trials cookie set, you can instantly download any of the links below. Just make sure you have enough disk space.
Download the files either by clicking directly on the DDL links, or by right-clicking and choosing "Save Link As…" on the popup menu – and save all files to the same place.
Then follow the product installation instructions here.
Special: Legally download dozens of free Adobe books for a limited time!
Adobe Acrobat X Pro – Direct Download Links
» Windows – Free Acrobat X Pro trial in English, French & German (465 MB)
» Mac OS – Free Acrobat X Pro trial in English, French & German (474 MB)
Adobe Acrobat X Standard – Direct Download Link
» Windows – Acrobat X Standard in English, French & German (320 MB)
(Note: Not a free trial; requires valid serial number)
Adobe Acrobat X Suite – Direct Download Links
» English French & German for Windows (2.13 GB): File 1 (.exe) and File 2 (.7z)
Free Adobe Reader X (Reader 10.1) – Direct Download Links
» English for Windows (52 MB) .exe
» German for Windows (53 MB) .exe
» French for Windows (51 MB) .exe
» In 27 languages for Windows (143 MB) .zip
» English for Mac OS (70 MB) .dmg
» German for Mac OS (71 MB) .dmg
» French for Mac OS (70 MB) .dmg
---
See also the minimum system requirements for AAX Pro and AAX Suite, and the Reader.
Adobe Acrobat X Updates
If you also want the direct download links for the Acrobat Pro/Standard product updates (i.e., all the included upgrades since the initial release above), here are complete sets for PC and Mac… These updates are cumulative and require that a previous version of Acrobat X already be installed on your system. Then just download and apply the correct update patch file from these collections:
Installation Tips

See what's new in Adobe Acrobat X vs. previous versions with a feature comparison.
For the easiest installation experience, exit any open programs, including virus protection software, prior to installing the product.
Install with an account that has administrative privileges (not a Limited User Account if you are using Windows Vista).
If you encounter any difficulties, try Adobe Assistance.
We suggest using a browser other than Internet Explorer to download the files above. They can be quite large and sometimes IE has difficulty with the download, occasionally dropping the file extension (like ".exe"). If this happens, then you'd just need to rename the file to add it back, or can drop the file extensions. Using Firefox or Chrome will work best.
*** Note: If you have any problems getting the files to download or install, be sure to read the earlier comments on this page – as most questions have already been asked and answered below!
---
Adobe Acrobat 9 Direct Download Links
See below if you need access to the older version 9 of Acrobat Pro or Reader (from 2008). As above, make sure to carefully follow the same download instructions (required by Adobe's servers), before clicking on the links.
Acrobat 9 Pro for Windows
English, French, German
(656 MB)
Acrobat 9 Standard for Windows
English, French, German
(317 MB)
Acrobat 9 Pro Extended for Windows: File 1 (.exe) and File 2 (.7z)
English, French, German
(843 MB)
Acrobat 9 Pro for Mac OS
English, French, German
(508 MB)
Reader 9.5 for Windows
English
(32 MB)
Reader 9.4 for Mac Intel
English
(46 MB)
Reader 9.4 for Mac PowerPC (PPC)
English
(50 MB)
Adobe Acrobat 8 Direct Download Link
See below if you need access to the even older version 8 of Acrobat Pro (circa 2006).
Important: Please see this update about Acrobat 8.
Acrobat 8 Pro for Windows
English, French, German
(254 MB)
Do you have any questions about Acrobat? Just ask them below and we'll get you answers fast!
Keep up with the latest on Adobe software — follow us on Facebook or Twitter, or subscribe to our RSS feed… You can also enter your email and have new articles sent directly to your Inbox. We are reader-supported; when you buy through links on our site, we may earn an affiliate commission.
Share This
GET FREE ADOBE BOOKS
Sign up for our popular newsletter and we'll send you 30 great ebooks to learn all major Adobe tools at no cost!