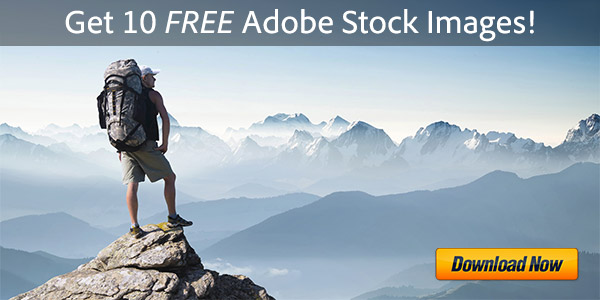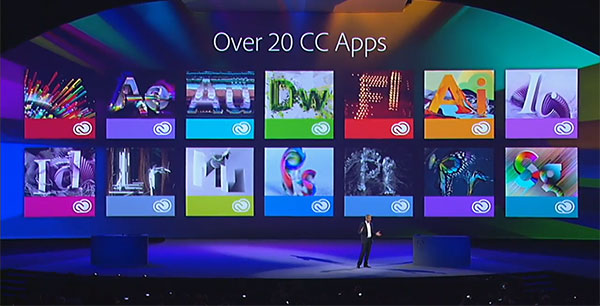 [UPDATE (Nov. 2019) – The all-new Adobe CC 2020 release has launched and is now available! See what's new in features and all the differences compared to older versions and CS6.]
Adobe has just unveiled the new "CC" release to follow CS6 (it's not CS7) – and one of the upgrade ques­tions people are asking is what's new, what's different, what's changed in CC (Creative Cloud 2013) compared to the previous version? The company says it "brings together everything you need to create your best work with incredible new versions of our flagship desktop tools, services that take publishing content to the next level, and making it easier than ever for creatives to collaborate and share their work worldwide." So our job here is to give you a quick "cheat sheet" on top new features, to help you decide about upgrading…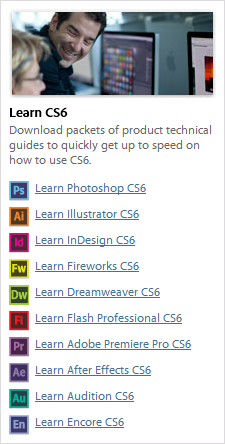 Creative Suite 6 and the Creative Cloud are the most powerful and sophisticated toolsets Adobe has ever released and so there is a lot of demand for training resources to learn how to best use these products…
Last month we posted details on over 30 hours of free video tutorials for CS6. But printed materials are also nice, to use side-by-side at your own pace. So how about a collection of free e-books to go along with those, which you can instantly download and learn from whenever you want?
There are 10 volumes of 169 chapters in total with over 1,000 pages for most CS6 products. Some tools receive more coverage than others, but the basics are reviewed for all. You can download in the ebooks in PDF format after signing in with your Adobe ID (which is easy to create if you don't already have one).
If you don't have the software yet, just download a free working trial for any CS6 product for Windows or Mac (or try the whole Creative Cloud) – then install, run, and start your training…
Here's how the files break out. Click on the title to download the e-book, or the trial to get the free product tryout. The book file sizes range from 4-10 MB each, so shouldn't take long to download. The contents of each volume are listed below the table: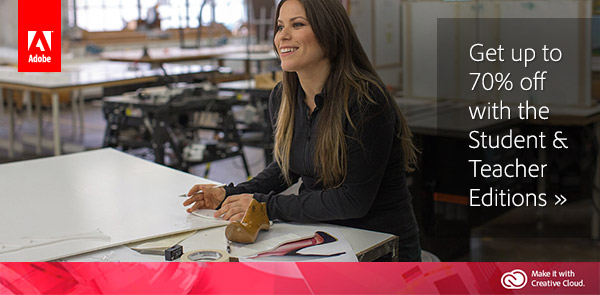 The Adobe Student and Teacher Editions look like a great deal. They offer big discounts, as much as 70% off normal prices. They're available for most of Adobe's most popular products, including the Creative Cloud (CC), Creative Suite 6, Lightroom 5, Acrobat XI, and Elements 13. They can be purchased by anyone who qualifies – primary, middle, and secondary school students, homeschoolers, college or university students, faculty, teachers, and administrators. Even part-time students or teachers can be eligible, and there is no maximum age limitation. They're available pretty much worldwide in many languages on both Windows and Mac OS, and you don't need any kind of coupon or promotion code to get the deep discounts.
So what's the catch? Is the Academic software different or limited somehow? Read more…
[UPDATE – Confirmed: Adobe's new tools in the current CC release are able to export or backsave to older CS6 file formats.]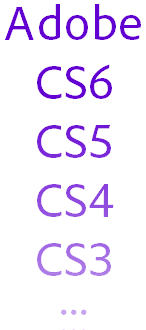 This is one of the top questions we get. Especially now that Adobe is releasing a new version of Creative Suite once per year – with each edition potentially bringing a different or expanded file format – customers want to know if their existing projects will easily carry forward with them when they upgrade, or if they will be able to save back to older formats for clients or colleagues who are still running an earlier version of the tools…
OK then, here's how it works. Generally, your new CS6 tools (including those in the Creative Cloud) will be able to open and use any and all earlier project and data files no problem (including CS3, CS4, CS5 and CS5.5 files), without any loss of information. In other words, all Adobe software is able to read or import file formats from previous versions of the same program – and it should happen automati­cally.
Going the other way, when wanting to use CS5 or older tools to open a file saved from a CS6 product, the answer is it depends… Let's take a look at the inter­operability for each application within the Creative Suite, then at the bottom we'll talk about some additional tips and best practices no matter what your situation.
The new Creative Cloud (CC) is the most sophisticated and powerful toolset Adobe has ever released and recently readers have been asking for solid training materials to learn how to best use these applications…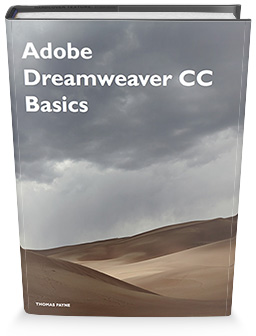 A while back, we spread the word on over 30 hours of free video tutorials for CS6, and last year we published details on a fantastic new ebook for getting started learning the Adobe CC/CS6 Design Suite (202 pages). But if you're looking for a solid primer or helpful beginner's lessons for Adobe Dreamweaver, that's harder to find.
Fortunately there are two new books you can download that will teach you the essentials of Adobe Dreamweaver for free, thanks to the generosity of author Professor Thomas Payne… He writes:
"These tutorials are designed to get you through the basics of making web sites in Dreamweaver with the most flexibility and the least amount of work. Think of them as supplying you with a toolbox full of tools to start making good websites.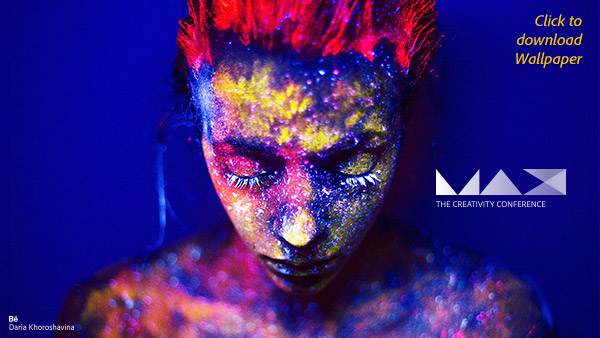 [UPDATE (Nov. 2019) – Watch 120 hours of new training & tutorials from MAX 2019!]
The Adobe MAX 2014 conference was held earlier this month, and as in previous experiences, it's always the three most intense days of the year…
It comes complete with major product announcements from the company, inspirational key­notes from creative wizards, scores of learn-till-you-drop training sessions, plentiful opportunities for networking with colleagues, checking out the latest cool technology on the pavilion floor, meeting the Adobe product teams in person, the great buzz over "Sneak Peek" demos of mind-blowing features under development, and of course the all-out MAX Bash party with 6,000 of your peers.
Here's the new and updated edition of a very handy resource from James Wamser – a complete reference to all versions of Adobe InDesign ever released… Similar to his Photoshop and Illustrator handbooks, it's called called the Adobe InDesign New Features Guide, 1.0 to CC (2020), and this 120-page ebook is available for free download now: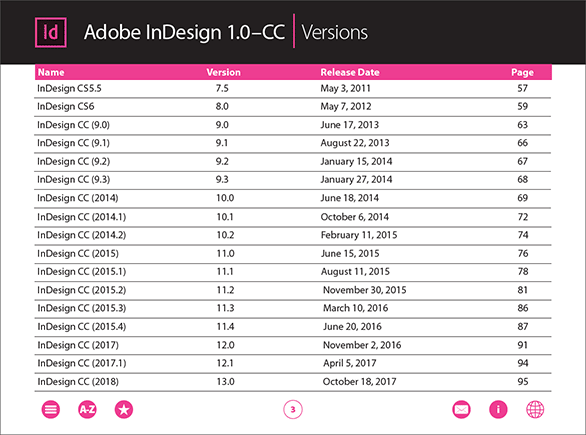 We've previously covered here how to transfer Adobe software products (like Creative Cloud, CS6, Photoshop, Lightroom, Elements, or Acrobat) between two computers, including from PC to Mac or vice versa. In this article we're going to focus on transferring the actual legal license from one person or company to another, like transferring the title to a car or home between two people.
Moving the software physically is mostly a technical task, but doesn't cover what happens if the recipient has problems, needs customer support or updates, wants to be registered with Adobe, and be recognized as the new rightful owner and user of the tools. To address those needs, you can follow the transfer process described below to "unregister" the program from the old owner and re-register for the new one.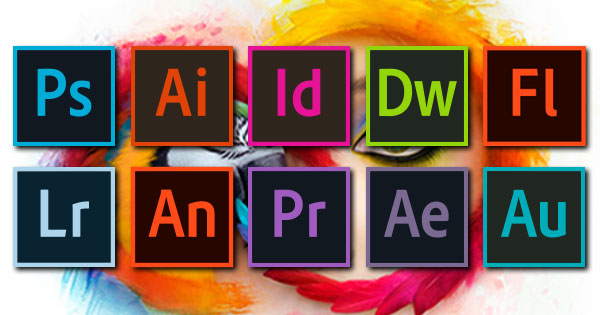 UPDATE (Nov. 2019) – The new Creative Cloud 2020 direct download links are now available.
Adobe has just made a big change to the version availability and usage of its creative software products, both for CC and CS applications…
Since the advent of Creative Cloud in 2012, subscribers have been able to use any version of the CC products that has ever been released. Some customers use prior versions due to compatibility with evolving system requirements, or because co-workers have standardized on the same earlier release.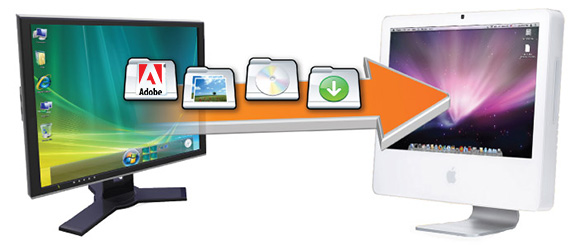 OK, so your old computer is running out of gas, you're upgrading or changing systems, adding a new machine, or switching from a PC to a Mac, or vice versa — and you want to move over your copy of CC/Creative Cloud or CS6 (or CS5 or CS4 or CS3) Adobe software — what do you do, and how do you do it? Just follow our complete guide below, which also works for other Adobe desktop products such as Acrobat, Elements, Lightroom, Captivate, and more.
As we've covered previously here, you are generally allowed to install and activate most Adobe software on up to two computers, with the restriction that the software can not used on both systems at the same time. So right off the bat, you might be good to go with installing the software on a second computer, although you may wish to double-check the licensing agreement for your product to be sure.