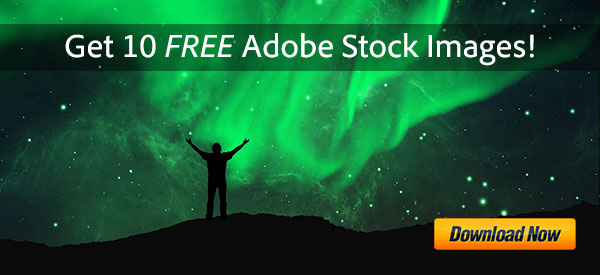 How to Create a Time-Lapse Video from Photographs in Photoshop
Time-lapse photography videos never go out of style… Here is one of our all-time favorites from Norwegian landscape photographer Terje Sorgjerd – incredibly beautiful and perfect for the clear, dark nights of the season (watch full-screen):
Prior to the extensive video editing tools first introduced in CS6, Photoshop wasn't normally known for its video capabilities – but in fact it's always been possible to take a series of still photo­graphs (manipulated as desired) and then quickly create your own timelapse video using Photoshop Extended…
The techniques given below will work in the Photoshop CC, CS6, CS5, CS4 or CS3 releases – and Extended is not required if you have CS6 or CC, as the standard version can edit video as well. (In fact, the new CC release is always Extended, meaning you can do 3D too.)
Here now professional photographer and Adobe Community Professional Benjamin Root walks you through how to do it, if you have Photoshop CC and want to create high-resolution (4K) timelapse footage:
Or if you are still using Photoshop CS6 or older, Adobe guru Russell Brown gives the details below on how to make and export your own creation:
Special: Legally download dozens of free Adobe books for a limited time!
Learn about all the other differences between Photoshop vs. Photoshop Extended, or how to edit video in Photoshop CC …or in Photoshop CS6 …or in Photoshop CS3-CS5.
If you don't yet have Photoshop CC – which has added scores of new features since CS6 – then you can get the latest releases of both Photoshop plus Lightroom together in Adobe's new $9.99/mo. Creative Cloud Photography Bundle. Just install the free CC 2015 trials and get started today. There are plenty of free tutorials to help you learn how to best use the tools.

Download the complete manual – free PDF documentation – for Photoshop or any Adobe tool.
See Also

Share This