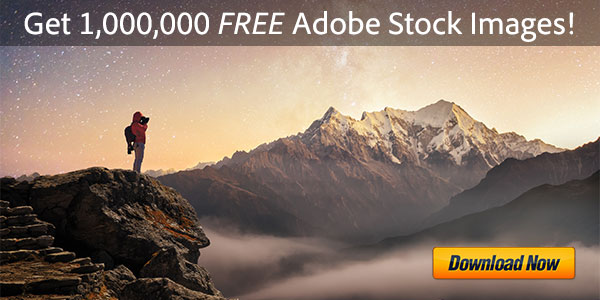 Archive for October, 2010
Adobe's big annual user conference MAX has been going on this week and you can watch all the keynotes and hundreds of sessions free, online, and on-demand – but one of the best bits was the assortment of parody commercials that highlighted yesterday's keynote, User Experience: The Next Generation.
Some of these were truly hilarious and we've put together a reel of the best ones below. Perhaps the funniest of the 10-minute collection is the first one about new Adobe Acrobat X, but we'll let you decide… Here's the playlist:
AcrobatWOW!
Go Away Spray
Save the Users
Geico Upgrade
Catalyst Perfume
ColdFusion Lawyer
"I Code in Flex"
Johnny Encore
Which one was your favorite? Share your vote and thoughts below…
Yesterday at the big MAX conference, Adobe finally announced their Digital Publishing Suite – a new publishing solution that allows authors to deliver innovative digital reading experiences that attract readers and advertisers. This set of end-to-end, turnkey hosted services plus viewer technology build on the foundation of Creative Suite (including InDesign CS5) and allows publishers to use existing staff, skills, and workflows to design and deliver engaging, digital content direct to consumers, through content retailers or leading mobile marketplaces. You may have seen this already being used very successfully by magazines such as WIRED and The New Yorker.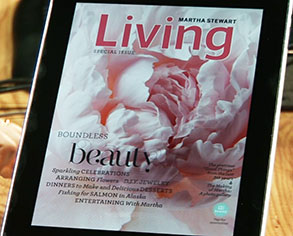 The Digital Publishing Suite will be released in the second quarter of 2011, likely in conjunction with a CS5.5 point release update. In the meantime, Adobe Labs has made some tools available now for writers to get started and create, preview and share their content in the new format. The tools include the Digital Content Bundler and Interactive Overlay Creator, plus the Digital Publishing Plug-in for InDesign, which allows InDesign to interface with and transfer information to the Digital Content Bundler.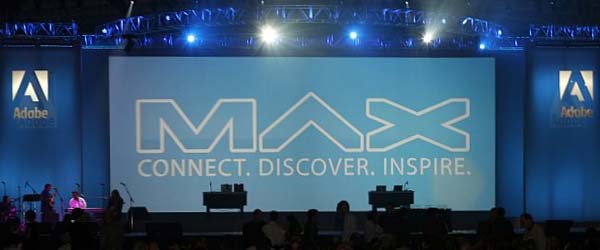 [UPDATE (Oct. 2020) – Watch over 350 new courses & tutorials from MAX 2020 – free!]
Adobe MAX 2010 – the worldwide user conference – runs this week and if you aren't in Los Angeles, the two major keynotes will be broadcast live plus all of the conference sessions will be available on demand for free… A full attendance pass with these informative technical sessions normally goes for $1,500, so this is a great deal (see a full listing of the hundreds of programs offered below).
Adobe InDesign tweets, "don't be the last to know… if you can't be at Adobe MAX, you can still watch the keynotes LIVE for some exciting announcements!"
One of these announcements is sure to be the arrival of the long-awaited preview release of the new Digital Publishing Suite on Adobe Labs, just out… Read all about it in the press release here.
One of the most frequent upgrade questions we're seeing out there is what's new, what's different, what's changed between Adobe Acrobat X (Acrobat 10) and previous versions? Or more simply put, what are the major new features in Acrobat X (Pro or Standard), versus Acrobat 9, 8, or even 7? Adobe calls it "the most compelling release yet" and these kinds of answers can help decide about upgrading…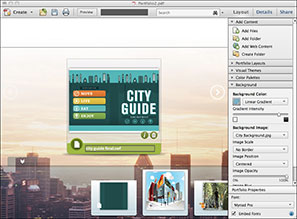 Acrobat X was only announced this week, but thus far the early reviews have been very positive… PC Magazine calls it "mas­sively improved" and "faster and more powerful than ever," with "finally a lucid, up-to-date interface" and "terrific corporate and automation features, including high-quality exports to Word and Excel documents." Their review concludes that Acrobat X is "the most powerful, flexible, and best-designed PDF software ever written," and "a giant step forward, and an essential upgrade for anyone who creates or manages PDFs."
[ What's the difference between Acrobat X Standard, Pro and Suite? ]
[UPDATE (February 2012) – See how you can "create your own grace period" for any Adobe software purchase at any time!]
Adobe announced Acrobat X yesterday and it is open for preorder but not shipping yet… The company says the release date will be within 30 days, and in the meantime you can still buy Acrobat 9 (or download the Acrobat 9 Pro free trial) if you need something going today.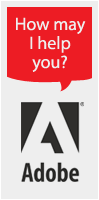 Historically, Adobe's policy for major product releases has been that you may qualify for a free upgrade if you buy the previous version after the new product has been announced, but before it ships… The advantages are threefold: (1) you get software available for immediate download, (2) you get a more mature release if you prefer and can move up later at your leisure, and (3) you win a lower upgrade cost (e.g., from Acrobat 6, 7, 8), because you're buying fewer steps to go up (to Acrobat 9 rather than to X).
The good news is this post-announce free upgrade policy remains in effect for Acrobat X, according to the chat session below with Adobe Customer Service. So it looks like you can get the best of both worlds and buy or upgrade to Acrobat 9 now, and then later get a free upgrade to Acrobat X when you—and it—are ready.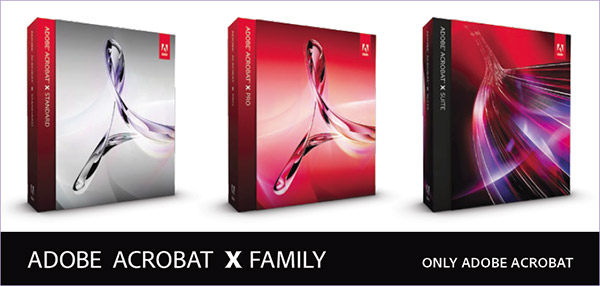 Yes – Adobe Acrobat X has just been announced with all the details… Pretty much on the timeframe we forecast, you can learn about and order any of the three new versions, or download the free trials. For this 10th generation of the PDF industry standard, Adobe is offering two versions – Standard and Pro – plus a brand new Acrobat X Suite Edition that features Acrobat X together with Photoshop, Captivate, and three other Adobe products.
As was announced last spring, the previous "Pro Extended" version which focused largely on 3D had its technologies transferred to two other companies for future development – but some of the other things that Extended did are picked up by the new Suite.
The very first version of Acrobat came out in 1993 and there have been 40 million total Acrobat units sold since then, Adobe's biggest product ever… Over 90% of Internet-connected computers have the Adobe Reader installed, and there are over 160 million PDF files on the Web. So what's new in Acrobat version 10?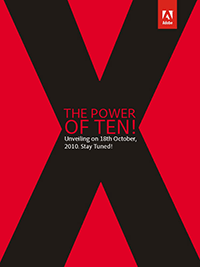 Adobe has just launched Acrobat X (Acrobat 10) and the first thing everybody wants to know is what's been added or improved in the new version… Fortunately we've been following the Acrobat 10 story for a long time, so we have the answers for you…
Adobe went back to fundamentals with Acrobat X and reimplemented much of the interface and functionality to make them better, faster, and smoother. They used their extensive Product Improvement Program with a dataset of hundreds of thousands of users to make things really work like you think they should and want them to, saving you time and helping you complete your work quickly and effectively.
Here are Adobe's overriding goals and themes for this release:
[UPDATE (April 11th) – Adobe CS5.5 is out! See also when CS6 is penciled.]
Last week Adobe held a private briefing for partners under non-disclosure agreement, where they gave "an overview of the upcoming Creative Suite release"… While we can't speak to what transpired within the presentation, the invitation itself is publicly available.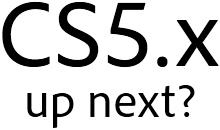 Given that the next release of Adobe Acrobat is due out within a matter of weeks (see why and when, or get a chance to win a free upgrade to Acrobat 10 Pro), and given the two year age of Acrobat 9, it's likely Adobe would be refreshing CS5 with the addition of the new Acrobat X. When Acrobat moved from version 7 to version 8, Adobe subsequently updated the Creative Suite and issued CS2.3 – and then once again when Acrobat revisioned from 8 to 9, Adobe incorporated the new version into CS3.3 in 2008. Acrobat 9 is still what we have today in CS5 – but since it's obviously way too early for CS6, it seems a safe bet we'll be seeing a point release (CS 5.3?) that would incorporate the new Acrobat 10.
But from reading the briefing invitation, it looks like there will be more in store for this next release than "just" integrating the new version Acrobat X Pro. It says, "… an overview of the upcoming CS release with a focus on InDesign and ePublishing…" Adobe has been hard at work on a new Digital Publishing Platform (you may have seen or read about the tablet editions of WIRED or The New Yorker magazines) that ties in with InDesign, and is (over)due to be made available on Adobe Labs. It seems logical that this would also be part of a CS5 point release, as it is a major deal for magazine and print publishers to deliver their content to the iPad, iPhone, Android, and other mobile devices, and has been quite successful thus far… But since the publishing tools haven't yet been released in beta form on the Labs, it could be a while longer before the final version of this new technology is ready for the world at large.

There's a cool new art museum that's just opened, and it's available to anyone, anytime, anywhere, at no cost… It's the Adobe Museum of Digital Media, a first-of-its-kind, all-digital venue created to showcase all forms of digital art and media. As digital media is Adobe's business, we've been looking forward to this space opening its doors…
And the setting does not disappoint. You get the idea like you're at a museum of the future, with a stunning cityscape intro to the unique building and its exhibit hall. The striking structure was designed and modeled by an architect even though it exists only in cyberspace. Holo­graphic videos from the curator and a cyborg jellyfish (with a euro-diva voice) are your primary guides, and you have the feeling like you've snuck into your very own "night at the museum" with a cavernous, futuristic, even cinematic atmosphere.
[UPDATE – Also see our all-new Creative Cloud 2021 Giveaway!]
With the official launch of Adobe Acrobat 10 (or Acrobat X) looking to be coming soon here!, it's time to also launch our fall contest… And by popular request, this one is open to everyone in all countries of the world. This time we're giving away a free upgrade to the new Acrobat X Pro (worth US$200-$300), and all you need to do for a chance to win the box sent to you is the following steps: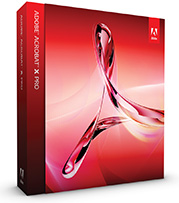 Follow us on Twitter and/or Like us on Facebook – this will allow us to contact you if you win…
Retweet this post by clicking on the green "retweet" button just above, and/or Share this post on Facebook by clicking the blue "Share" button next to that.
Done.
It's open worldwide until 11:59pm EDT on November 15, 2010, at which time we expect Acrobat X will be out (or close to being out)… The winner will be drawn at random from all fans and followers who have shared or retweeted this post (each reader can enter once on each). If you're the winner, we'll ship you the shiny new shrinkwrapped upgrade to Acrobat X Pro (from versions 7, 8, or 9; English) for free! We'll contact you via Twitter or Facebook just to get your address for shipping, and then announce it back here with your first name and hometown. That's all there is to it!