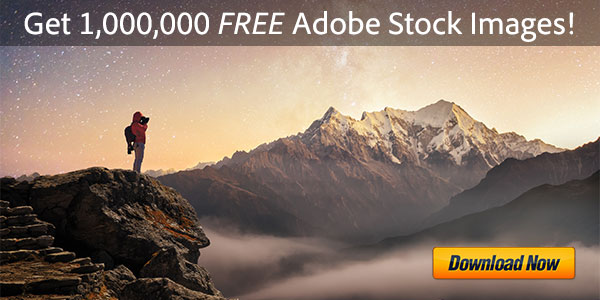 Sneak Peeks of CS6: Dreamweaver, InDesign, Flash, Premiere & More
[UPDATE (April 23rd) – Creative Suite 6 is out!]
Similar to how they did before the launch of CS5.5, Adobe has been quietly slipping out a bevy of "sneaks" (now numbering 16 videos including those for Photoshop CS6) for new features that may be in a forthcoming release of the Creative Suite…
"Check out what new technologies, features and innovations the Adobe product teams are working on behind the scenes. Stay tuned to get an early glimpse of what could be next from Adobe."
The latest CS6 products previewed include: Dreamweaver, InDesign (2), Premiere Pro, Audition, Flash Profes­sional, Illustrator (previously), and of course Photoshop.
The drumbeat has been getting louder with plenty of news lately about Creative Suite 6:
So things are starting to get a little exciting.
Here now are some of the significant new preview demos… For the complete set, please see the Adobe Technology Sneaks 2012 page.
Fluid Grid Layouts in Dreamweaver CS6
Greg Rewis, Worldwide Web Evangelist shows a new tool coming in Adobe Dreamweaver CS6 – Fluid grid layouts to help create adaptive layouts for more screens and devices:
New Content Collector Tools in InDesign CS6
Grab text and objects from an existing layout using the Content Collector. In a new layout, use the Content Placer to add items in the order you want them to appear:
Sneak Preview of Adobe Audition CS6
In this episode, get a first look and sneak peek at the upcoming release of Audition CS6, including the new Automatic Speech Alignment tool and clip grouping (demoed as "RubbaDub" at Adobe MAX last year):
Conan TV Show Team Looks at Premiere Pro CS6
The Conan show video crew writes, "And now, a sneak peek. My friends and I have been testing out the next version of Adobe Premiere Pro on our own for the past few months. Since our previous video about FCPX was so well received, we thought we would do one ourselves about Premiere. Here's a sneak peek at the new interface in the upcoming version of Premiere Pro CS6. Let me know what you think and please spread the word."
Liquid Layout in InDesign CS6
In this short video, Kiyomassa Toma gives you a sneak peek of a confirmed upcoming feature in Adobe InDesign CS6 to create high quality magazines that automatically re-layout across devices and screen orientation. A must-watch for designers working on challenges for designing for an ever changing array of devices and screen sizes:
Sneak Peek: Export to HTML5 from Flash Professional CS6
In this video, you'll get a sneak peak on an exciting HTML5 exporting feature that the Adobe Flash Professional team has been working on. The Toolkit for CreateJS can help smooth the transition from ActionScript development to the JavaScript world:
Share This
GET FREE ADOBE BOOKS
Sign up for our popular newsletter and we'll send you 30 great ebooks to learn all major Adobe tools at no cost!