[UPDATE (May 7th) – The final Creative Suite 6 is now shipping, with free trials available!]
NEWS FLASH – Earlier today Adobe surprised everyone by announcing a free public beta release of the eagerly-anticipated Photoshop CS6… The company has slipped out 8 different sneak peeks of the upcoming product since January – and considering there are now about two months left before CS6 ships, the timing for a beta was right.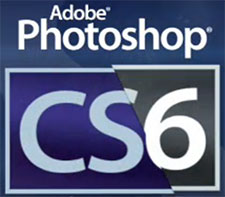 "The world's best digital image editing software is about to get even better. Explore Adobe Photoshop CS6 beta for a sneak preview of some of the incredible performance enhance­ments, imaging magic, and creativity tools we are working on. Discover for yourself why Photoshop CS6 will be a whole new experience in digital image editing.
This is a release where we took a more proactive stance on architecture, widespread use of the GPU, and a renew­ed emphasis on UI and design. We also took some time to revitalize existing feature areas, increase our focus on quality, productivity, and stability – and of course, continue innovating and incorporating your feedback.
You can probably tell from the number of "sneak peeks" we shared with you that we're proud of Photoshop CS6, and excited by the opportunity to get this beta into your hands now, as an advance preview."
16 Top New Features in Photoshop CS6 vs. CS5
See What's New in Photoshop CS6? for the complete list and more details.
Photoshop CS6 Beta Download Availability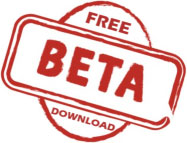 The free Photoshop CS6 beta program is open and available to the public. Anyone with an Internet connection can download and test it out in full. You do not need to own (or have tried) a previous version of Photoshop, and there is no serial number required. The Photoshop CS6 beta is fully functional and will not overwrite or interfere with any existing installation of Photoshop – it is completely separate and can be run side-by-side with older releases.
You can download the software immediately and use it freely until the PS beta expires which will be shortly after CS6 is released (mid-May). The file size is about 1.7 GB on Windows and 1.0 GB on Mac. There is also some good news on the minimum system requirements – unlike what happened with with Lightroom 4, Windows XP continues to be supported with Photo­shop CS6. However on the Mac side (only), you must have a 64-bit system (here's how to tell).
Note that the beta is for the Photoshop CS6 Extended version, so take this opportunity to try out the 3D image and motion graphics editing capabilities of Photoshop Extended… (Learn more about the differences between PS Standard vs. Extended) Both Photoshop editions will be available for purchase separately or as part of a suite. Customers running CS3 or CS4 will have until the end of the year to receive discounted upgrade pricing.
Please see this Photoshop CS6 FAQ for more details plus installation instructions, as well as more information on the new features and known issues. Also be sure to give your feedback to the Adobe developers…
Introduction to Photoshop CS6
And here's a great video series on what's new and to get you started…
See Also
— CS6 Grace Period! Buy CS5.5 Now + Get Free Upgrade to CS6 When It Ships
— Adobe: CS6 Available "Late in Q2" with Very Compelling New Features
— Sneak Previews of CS6: Dreamweaver, InDesign, Flash Pro, Illustrator & Premiere
— Win New Photoshop CS6 + Lightroom 4 FREE! ($1000 Giveaway)
— Revealed! What's New in CS6 for Premiere Pro, After Effects, and Audition
To follow this story going forward, subscribe to our RSS feed or like us on Facebook or Twitter… You can also enter your email and have new articles sent directly to your Inbox. We are reader-supported; when you buy through links on our site, we may earn an affiliate commission.