[UPDATE – See all of Adobe's current deals & discounts!]
A year ago Adobe featured probably their biggest promotion ever, the extremely popular "Switcher" offer for 50% off Premiere Pro and the Production Premium suite…
Now that CS6 is out, they've just relaunched the deal in a smaller but still very attractive form – they're now offering 30% off the price of the Full CS6 Production Premium suite with coupon code SWITCH, or 40% off membership to the new Creative Cloud, which includes all CS6 tools and more.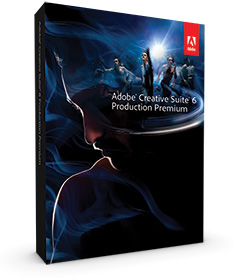 The offer is geared for owners of competitive software as well as owners of older Adobe suites who can now buy the latest CS6 release (Windows or Mac) at a terrific savings, and these discounts are available all over the world…
The promotion is officially targeted at video users and creators, but because the suite contains top products like Photoshop Extended, Illustrator, Flash Professional, and Audition in addition to Premiere Pro, After Effects, Prelude, and SpeedGrade (see the complete list of applications included), many customers can take advantage of this sale. For example, the normal price of Photoshop CS6 Extended is US$999, but with this special you get that plus an entire suite of 8 other top products for US$1329 total.
[ First Look: Adobe CS6 Production Premium Suite — What's New? ]
The one condition to receive the 30% discount on CS6 is the software must be purchased as a volume license through the Adobe "Business" Store… However, you do not have to be a business and you can just buy a single copy if you want. So there are no downsides to this – only upsides – and in fact one nice advantage is the possibility to run CS6 multiplatform on both Windows and Mac OS.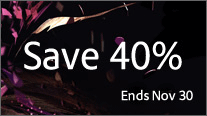 The offer is valid worldwide (US, Canada, UK, Europe, Australia, etc.) for the English, French, German, Spanish and Italian language versions of the software. In North America (only), education customers are also eligible for the discounts – meaning students and teachers can buy through the Educational Volume License Store with the same coupon code – and then you'll see your price instantly drop by 30% to $419 for CS6 Production Premium.
So Apple Final Cut Pro, Avid Media Composer, Autodesk Smoke, Sony Vegas Pro, and Grass Valley Edius customers (any version) can receive the 30% savings on the Full version of CS6 Production Premium – but you must use the promotion code linked here: SWITCH. Or if you prefer, you can get 40% off an annual Creative Cloud membership, for US$29.99/month.
Owners of the any of the older Adobe bundles listed below are also eligible to receive the same price reductions…
Creative Suite 2 Premium or Standard
Adobe Production Studio Premium or Standard
Adobe Video Bundle
So if you have any of those, you qualify for the deals. If you own a later version – like a CS3, CS4, CS5, or CS5.5 suite – then you would pay even less than that with Adobe's tiered upgrade pricing.
If you need more convincing, check out the Top Ten Reasons to Switch to Premiere Pro CS6, or learn why Adobe is offering this sale.
This Video Switcher Program will end November 30, 2012. There are no limits on the number of CS6 Production Premium licenses that can be purchased. See the complete terms and conditions of this special limited-time promotion.
See Also

To hear about future Adobe sales & deals, follow us on Facebook or Twitter, or subscribe to our RSS feed… You can also enter your email and have new articles sent directly to your Inbox. We are reader-supported; when you buy through links on our site, we may earn an affiliate commission.