Compare Versions: What's New in CC 2014 Release vs. CS6 & Older?
One of the most common upgrade questions we see out there is asking what's new, what's different, what's better, what's changed between Adobe's just-launched CC 2014 release and the previous CC 2013, or 2012's Creative Suite 6, or even the older CS5, CS4, CS3? Or more fundamentally, what are the key new features in CC 2014 versus prior versions?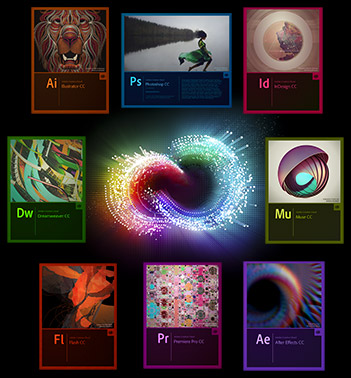 Now that the new CC 2014 mile­stone release is out world­wide, everyone is entitled to either a free upgrade or a free 30-day trial (possibly up to 60 days). Ongoing access to these tools requires a Creative Cloud mem­ber­ship (either for one app or for all), with signif­icant discounts available for upgrad­ers and education custom­ers. Adobe says that if you look at all of the changes since CS6 to the current CC 2014 release, there have been over 1,000 updates – meaning new and improved features, added capabil­ities, and perfor­mance improve­ments – to the key creative applications.
There are 20 different desktop tools included in Creative Cloud, so the easiest way to look at it is by product… For example, Photoshop CC 2014 contains all of the 3D functions that were previously only available in the PS 'Extended' edition – and overall is packed with new features for designers, photographers and digital artists – something for everyone. You'll find the details on these additions in the table below.
Special: Legally download dozens of free Adobe books for a limited time!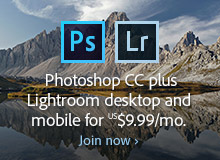 If you want to try any of the CC apps out, then just sign up for a free level of Creative Cloud membership to gain access. Alternatively, all of the free trials are also available for immediate direct download.
Typically you can install and use the CC software on up to two computers (including both a PC and a Mac), and even both at the same time. Further, CC tools generally can read and save or export back to the older CS6 file formats in most cases (or even CS5, CS4, or CS3). Also don't forget that all CC products include ongoing upgrades at no extra cost, so you can always be running the latest and greatest version available.
For learning CC, there is plenty of free documentation available as well as free tutorial videos to get you going. There are even dozens of completely free books that you can download for all of the most popular applica­tions. Adobe still offers CS6 for sale but says that the vast majority of buyers are choosing Creative Cloud, which gets nearly 5-star reviews from customers and is growing fast.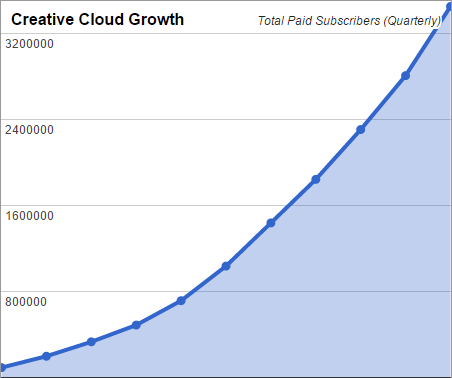 Note that two of the CS6 tools were not upgraded to CC, namely Fireworks and Encore. However, the CS6 versions of each remain available for full use in the Creative Cloud. On the positive side, Adobe moved InCopy into the collection, and so InCopy CC is part of your membership. A bevy of free new mobile apps have also been added to the mix, including Lightroom Mobile. And other top applications like Lightroom 5 desktop, Digital Publishing Suite, Typekit, Behance ProSite, and Acrobat XI Pro continue to be included in Creative Cloud 2014 as well.
So here they are, the feature breakouts by individual product – what's new (at-a-glance or in depth), as well as the version comparisons and differences between Adobe CC 2014 vs. the CC 2013, CS6, CS5.5, CS5, CS4, and CS3 releases:
Adobe says this is their biggest software release since CS6 in spring 2012, so for more details on the essentials and differences don't miss our CC 2014 Review Guide.
---
See Also

Share This